RealFlow is the industry standard when it comes to simulating liquids. With this software you can easily and quickly create convincing liquids with unprecedented realism. Dynamic interrelationships between rigid and softbodies can also be represented true to nature.
The technology behind RealFlow is based on particles. All elements of a simulation in RealFlow are equipped with correct physical properties so that an exact control of your behavior and the interaction with other elements is possible. The simulation reacts to different impulses, forces and accelerations.
Any effect is possible. A tornado that destroys a roof, a flood, a river with flowers floating on it, or a storm with heavy rain.
With RealFlow there are no limits to your ideas.
RealFlow is very easy to integrate into your work process and works with all large 3D software packages. An integrated help system and the supplied demo scenes lead you step by step through all settings until completion.
RealFlow has already been used successfully in numerous international film productions to create fantastic special effects: Avatar, 300, The Curious Case of Benjamin Button, 2012, District 9, Ice Age, The Incredibles, X-Men 3, Lord of the Rings … ..and many more.
The main new features in RealFlow 10.5
Macro Daemon
With the Macro Daemon you can create fluid effects like those seen in high-speed macro photographs.
Surface Tension
The Surface Tension Daemon now has a Curvature Cohesion mode, with which the binding forces between the particles can be adjusted.
Maxwell Denoiser
RealFlow is now compatible with the latest Maxwell Render version. This also includes the possibility of debugging your renderings (denoising), which saves a great deal of time, especially with fluid animations.
Your SketchUp Subscription Toolbox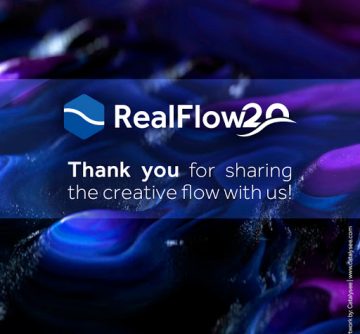 RealFlow 20 years special edition pack
RealFlow turns 20, and to thank you for your fidelity through all these years we want to offer you a special pack which includes a RealFlow 10 license along with your favourite RealFlow plugin at a reduced price.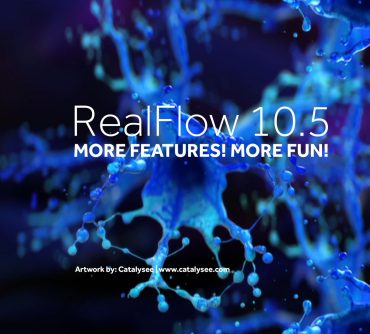 RealFlow 10.5 New Features
Add all the RealFlow realism to your details.  RealFlow 10.5 is out. It includes a new daemon that allows for the creation of the fluid effect typically seen at Hi-speed macro photography.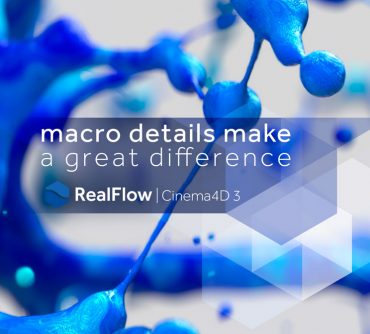 RealFlow | Cinema 4D
Check out the original integration of RealFlow inside MAXON Cinema 4D. R21 Compatible!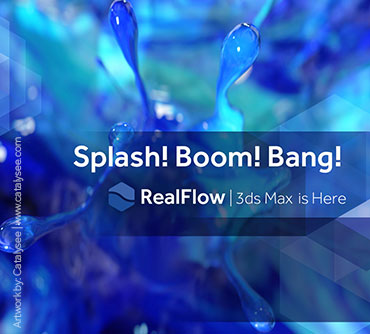 RealFlow | 3ds Max
RealFlow | 3ds Max brings the well-know RealFlow fluid simulation tools directly to Autodesk 3ds Max®. Stay in 3ds Max® to perform your liquid, granular, viscous and viscoelastic simulations.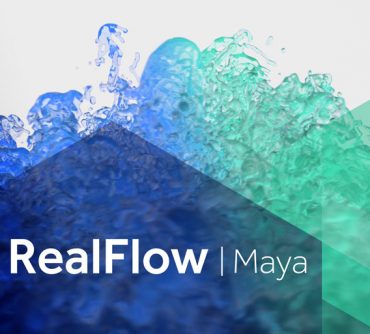 RealFlow | Maya
The latest RealFlow integration inside Autodesk Maya® is here!